How does Dental Monitoring work?
During your full comprehensive orthodontic treatment, we will ask you to send us regular photos/ scans of your smile using the Dental Monitoring app.
It's extremely simple to get started with Dental Monitoring. After you come in for your initial consultation and sign up for full comprehensive orthodontic treatment, we can get you set up with this incredible app.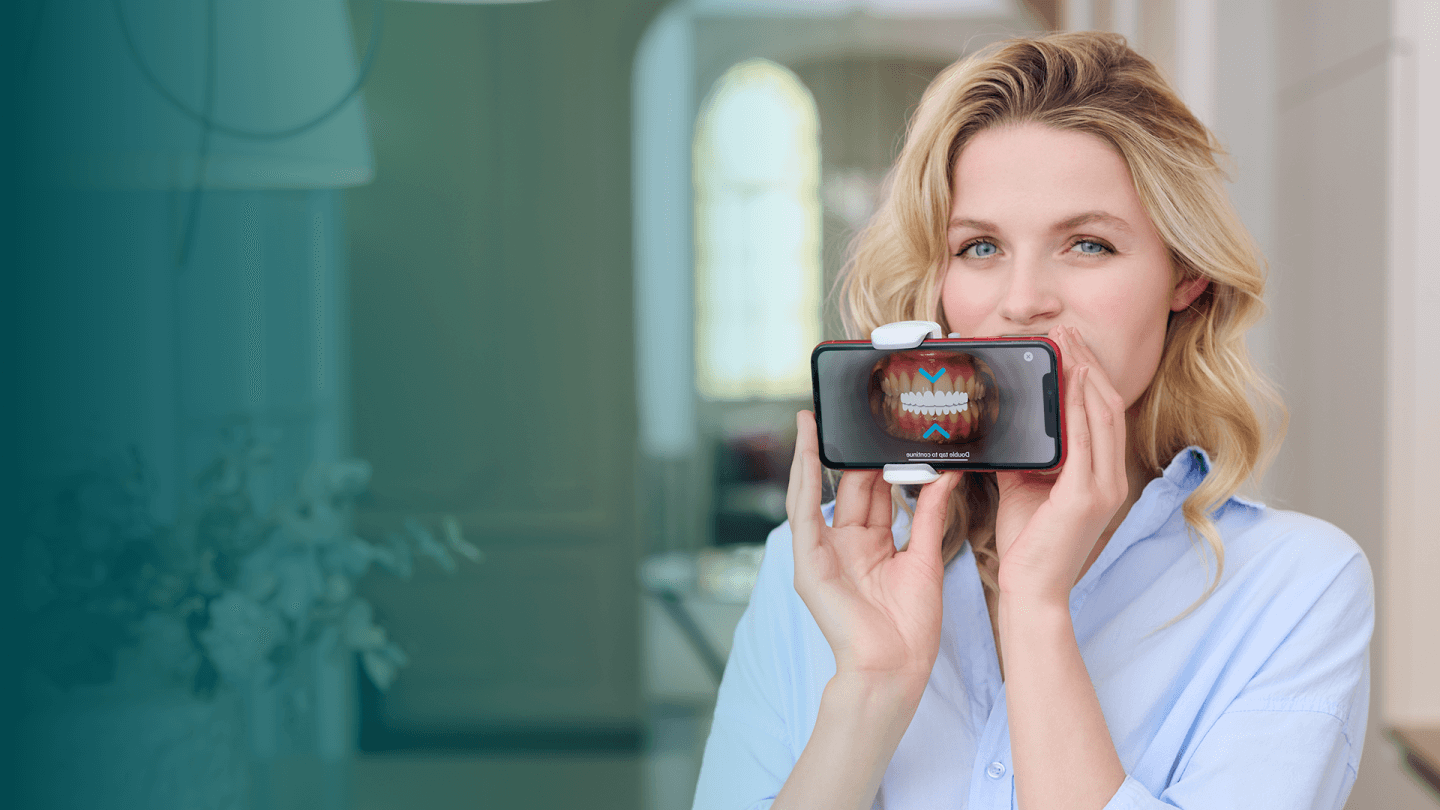 First, download the Dental Monitoring app to your iOS or Android smartphone.
Next, follow the instructions in the app to take regular photos and scans of your smile.
Then, we will use the Dental Monitoring software at our practice to view the photos and scans you sent us. We can send notifications to you if we need to adjust your appointments based on the scans and photos you send. It's like seeing the orthodontist weekly without having to take time off school and work!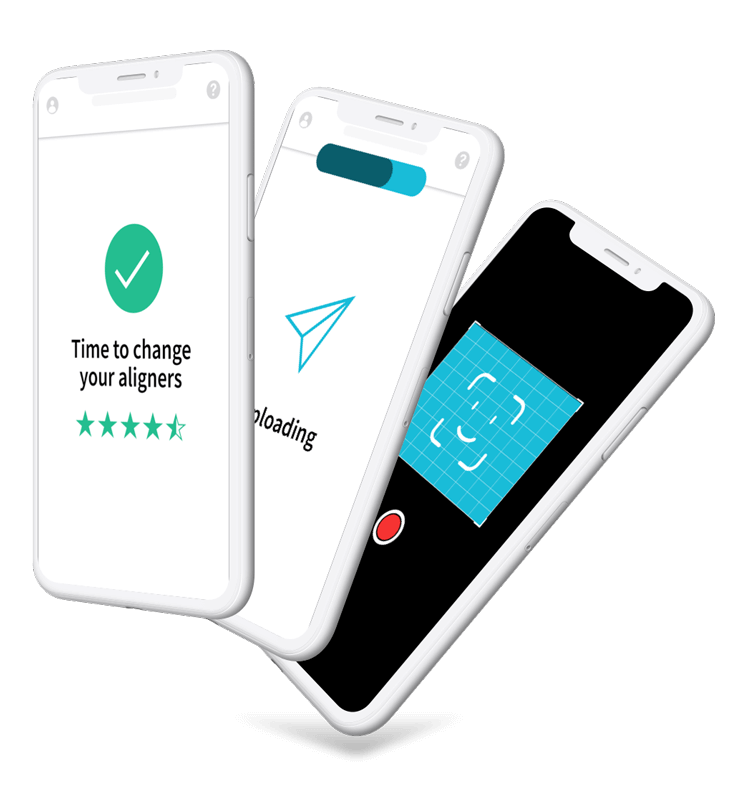 What are the benefits of Dental Monitoring?
Full Comprehensive Orthodontic Treatment is more convenient and efficient than ever with Dental Monitoring. This app allows for:
Fewer appointments - We can monitor your treatment remotely through the app, so we'll only need to see you at our practice if your Specialist Orthodontist decides to adjust your treatment plan.
Increased efficiency - Because we'll get frequent photos from you, we will be able to adjust your treatment as needed to speed up your treatment time and ensure the best outcome for your smile.
Constant support - With the Dental Monitoring app, our team is always only a click away. You can contact us whenever you have questions, and we will send you regular progress reports to keep you updated on your treatment.
Ultimate flexibility - Track your progress anytime and anywhere so treatment can work around your busy schedule.
Compliance - We are able to monitor you on a weekly basis remotely. Sometimes everyone needs a little help staying on task with wearing elastics, oral hygiene, wearing aligners 20+ hours a day and noticing if brackets are attachments needs to be replaced. Dental Monitoring allows for these things to be watch more closely.