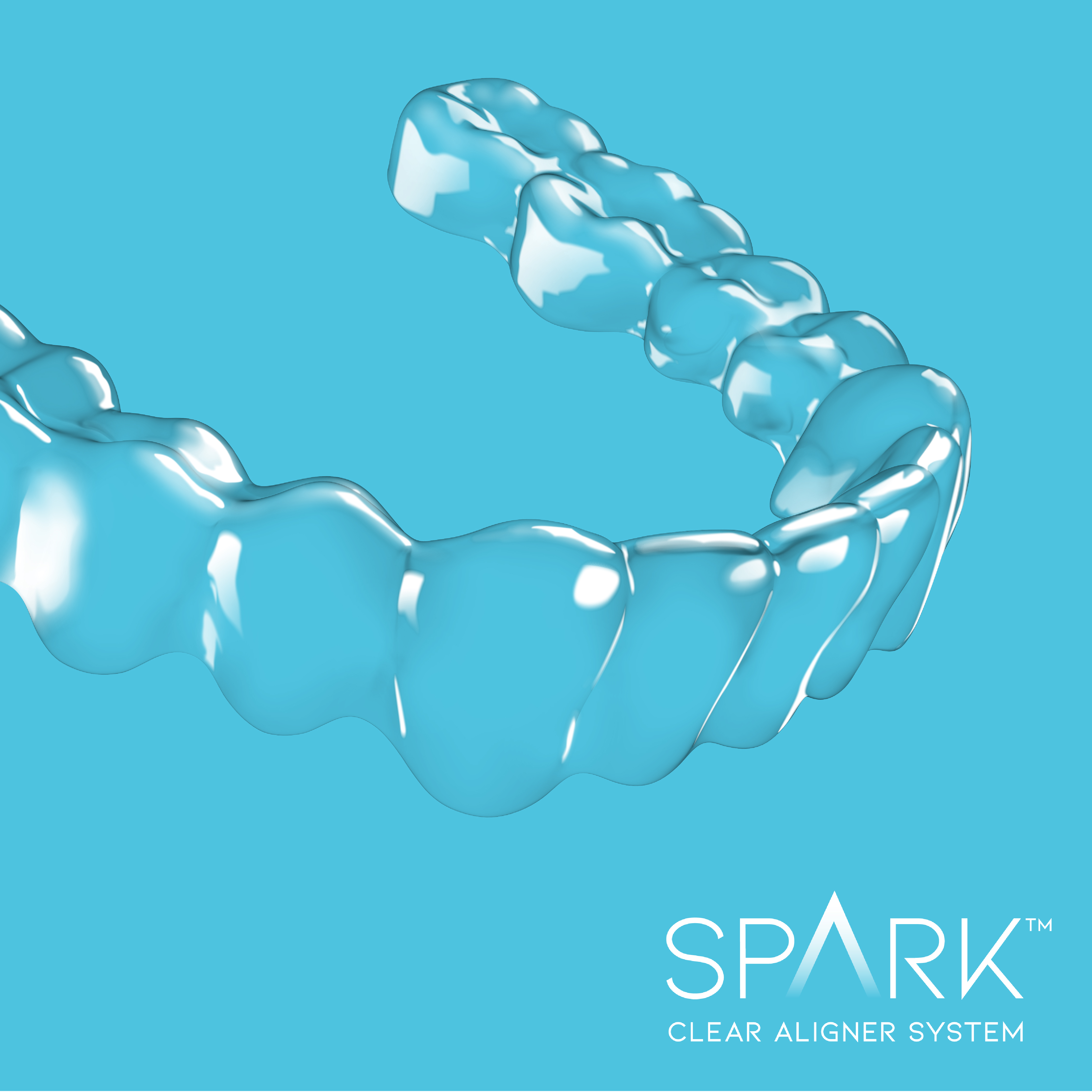 Spark Aligners are the latest advancements in clear aligners, trusted by orthodontists worldwide. Spark Aligners are clearer, more comfortable, stains less compared to the leading aligner brand. 100% of Spark patients would recommend Spark to a friend.*
The Science Behind Spark Aligners Spark Aligners are made with TruGEN™, the latest innovation in clear aligner material. Spark Aligners are more clear, more comfortable, stain less and are designed for more efficient and effective tooth movement, compared to the leading aligner brand.*
Spark Aligners Difference 100% of Spark Aligners patients would recommend Spark Aligners to a friend.*
Compared to the leading aligner brand*, Spark Aligners are:
More Clear
More Comfortable
Stains Less
Spark Clear Aligners
Whether in trials or clinical practice, Spark™ Clear Aligner System has created impressive finishes treating a variety of moderate Class I and II malocclusions.
We will scan you for Spark™ Clear Aligners using our iTero scanner. Once the doctor submits the prescription it typically takes around 4 weeks for your Aligners to be manufactured and shipped to our location for you to start your orthodontic treatment.
*Data on file